Frank Dupree
Get a Weekly Text Alert: Just text "METRONET" to 973-333-2003
I started a YouTube Channel just before the Pandemic started and I was Live Streaming right to that YouTube Channel every week but that all changed once we were about 2 months into the Pandemic.
YouTube changed its policy for Live Streaming and I was not able to do it any more.
BUT… now we are back and growing!
Join the Channel!
Just click this link and go to my YouTube Channel and then click that SUBSCRIBE button! 
Click on the image to go to my YouTube Channel
Thanks so much! And, God Bless you in 2022!
I was raised in Long Island, NY and Saved in 1969. In the late '70's I planted two Churches in Long Island. During that time, I met my wife Giovanna and we were married in 1979.
Along with over 45 years of Pastoral experience, I hold a Doctoral Degree in Biblical Studies. I taught at Pinecrest Bible Training Center which was founded by my late Spiritual Father, Dr. Wade E. Taylor. He consecrated me as a Bishop and Apostle in the late 1990's. Over the years I have served on several Apostolic Councils.
The name of my personal ministry is PRESENT TRUTH MINISTRY… I take that from 2 Peter 1:12 where Peter says that he wants believers "Established in the Present Truth".
If you click the GIVE tab you will be directed to Present Truth Ministry

Currently, I've authored 5 books which are available in print and Kindle format on Amazon and I speak regularly at other Churches in the NY/NJ Metro Region.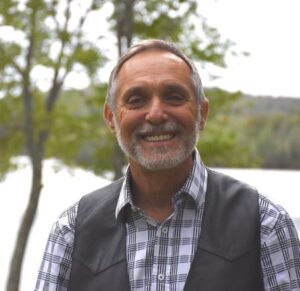 "No More Church as Usual"
In 1979 my wife Giovanna and I came to NJ to plant Living Water Church in North Arlington just 20 minutes from Manhattan.
The building was originally a Pentecostal Mission built in 1909 just  three years after the Azusa Street Revival. Therefore we hold the honor of being one of the oldest Pentecostal/Charismatic Church buildings in America where the Gospel has been preached accompanied by "signs and wonders" for over 110 years!  
We are focused on Preparing a People for the End Time Purposes of God!
Our Church services are marked with lively worship, and powerful preaching of the Word of God.